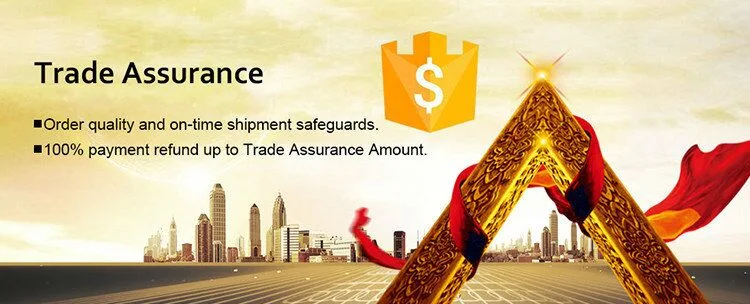 As a professional manufacturer, we can provide different size of Wire with good quality and reasonable price.
Specifications:
1) Grade: 201,202,301,303,304,304L,305,316,316L,321,410,416,420,430,2205...
1.4301, 1.4306, 1.4845, 1.4401, 1.4371, 1.4597,1.4541, etc
2) Standard: ASTM, EN,DIN,JIS
3) Diameter: 0.05-20mm
4) Surface: bright, cloudy,plain,black
5) Type: spring,welded,tig,mig etc
soft and hard
6) Packing: in coil or in spool then in carton or as your request
Terms:
1) Loading Port: Shanghai
2) Delivery term: FOB,CFR, CIF
3) Delivery lead time: 10 working days after received deposit.
4) Payment term:30% by T/T as deposit., balance will be paid by T/T ,
5) Quality assurance: Mill Test Certificate is supplied with shipment, third Party Inspection is acceptable
Product Application:
With bright surface, slight magnetism and no cracks on forming, is widely used in bicycle fittings, kitchen and sanitation tools, goods shelf, pet cages, gill racks, decorative handles and baskets, food and medical machinery accesses, etc.
Our advantage:
Our range of Wire made of Stainless Steel are not only known for their variety but are also known for their good quality, long life and very reasonable prices. Quality and service is our first priority, we effectively use technically advanced machinery equipment and the expertise of our work to deliver our stainless steel wired products


Type AISI

C Max %

Mn Max %

P Max%

S Max%

Si Max%

Cr%

Ni%

Mo%

201

0.15

5.50-7.50

0.06

0.03

1

16.000-18.00

0.5

-

202

0.15

7.50-10.00

0.06

0.03

1

17.00-19.00

3.-0-5.00

-

204CU

0.08

6.5-8.5

0.06

0.03

2

16.0-17.0

1.5-3.0

-

302

0.15

2

0.045

0.03

1

17.00-19.00

8.00-10.00

-

302HQ/

0.03

2

0.045

0.02

1

17.00-19.00

9.00-10.00

-

304CU

304HC

0.04

0.80-1.70

0.04

0.015

0.3-0.6

18-19

8.5-9.5

-

303

0.07

2

0.045

0.25 Min

1

17-19

8.0-10.0

0.6

304

0.08

2

0.045

0.03

1

18.00-20.00

8.0-10.50

-

304L

0.03

2

0.045

0.03

1

18.00-20.00

8.00-12.00

-

310 S

0.055

1.5

0.04

0.005

0.7

25.0-28.0

19-22

-

314

0.25

2

0.045

0.03

1.50-3.00

23.00-26.00

19.00-22.00

-

316

0.06

2

0.045

0.03

1

16.00-18.00

10.00-14.00

2.00-3.00

316L

0.03

2

0.045

0.03

1

16.00-18.00

10.00-14.00

2.00-3.00

316Ti

0.08

2

0.045

0.03

0.75

16.00-18.00

10.00-14.00

2.00-3.00

347

0.08

2

0.045

0.03

1

17.00-19.00

9.00-13.00

-

321

0.06

2

0.045

0.01

.40-.60

17-19.00

9.4-9.6

-

ER308

0.08

2

0.045

0.03

1

17-19

9.5-13.0

-

ER308L

0.025

1.50/2.00

0.025

0.02

0.5

19.0/21.0

9.5/11.0

-

ER309

0.08

1.50/2.50

0.02

0.015

0.5

23.0/25.0

20.0/14.0

-

ER309L

0.025

1.50/2.50

0.02

0.015

0.5

23.0/25.0

12.0/14.0

-

ER316L

0.02

1.50/2.00

0.02

0.02

0.5

18.0/20.0

12.00-14.00

2.00-3.00

430L

0.03

1

0.04

0.03

1

16.00-18.00

-

434

0.08

1

0.04

0.03

1

16.00-18.00

-

0.90-1.40