High Quality square wire mesh 5x5cm Electro hot dipped galvanized welded wire mesh

Welded wire mesh introduction:

Product name: Welded wire mesh roll
Material: modified wire, galvanized wire (hot-dip/electroplating), PVC wire, stainless steel wire
Application: Widely used in industry, agriculture, breeding, construction, transportation, mining, etc.
Such as building insulation, machine guards, various fences, passage fences, poultry cages, egg baskets and home office food baskets, waste paper baskets and decoration.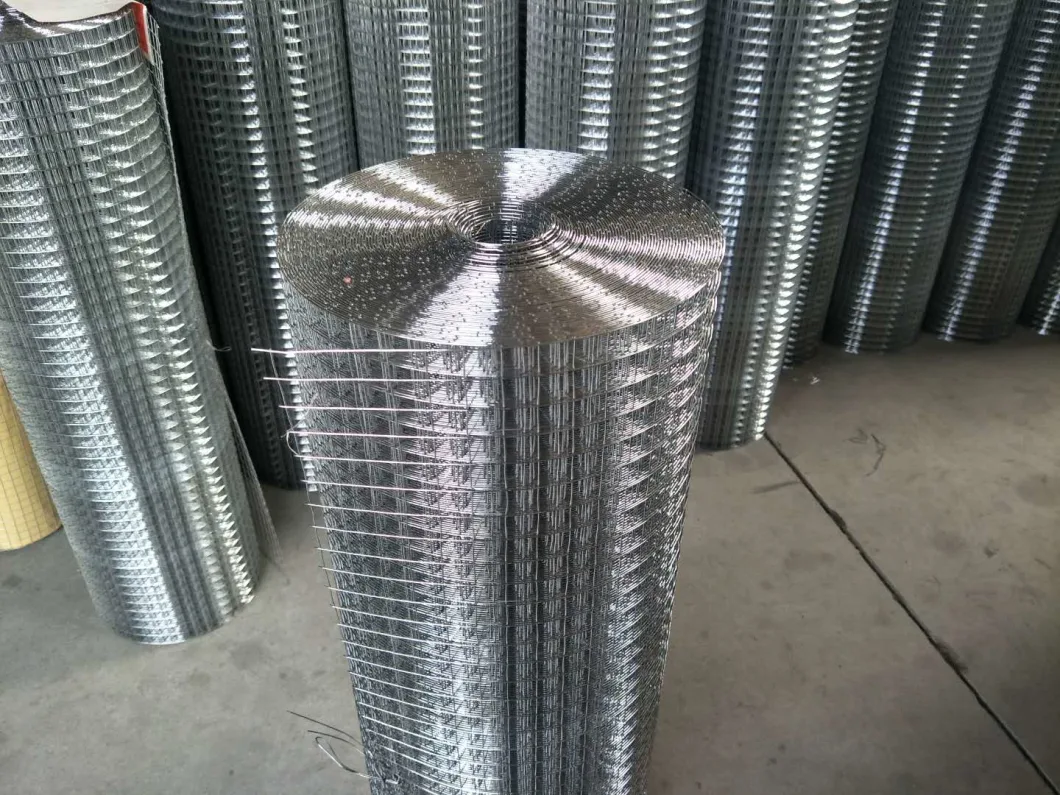 Galvanized welded wire mesh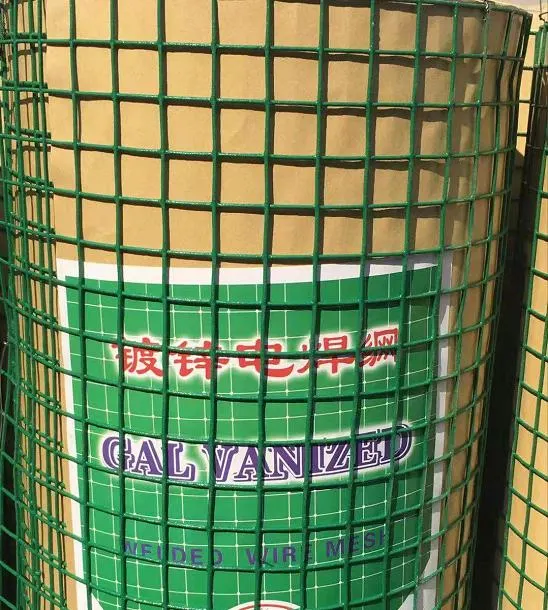 Pvc coated welded wire mesh
Welded wire mesh Specifications:
Technology
: first welding then galvanized or Galvanized before welding
Mesh/hole Size
:
1/2" 1/4" 3/4" 5/8'' 1'' 1-1/2" 2"
Wire Diameter Range
: about 0.55MM to 2MM
Common width
: 0.914m, 1m, 1.2m, 1.5m, 1.8m
Common length
: 18 meters, 20 meters, 30 meters, 45 meters, 50 meters...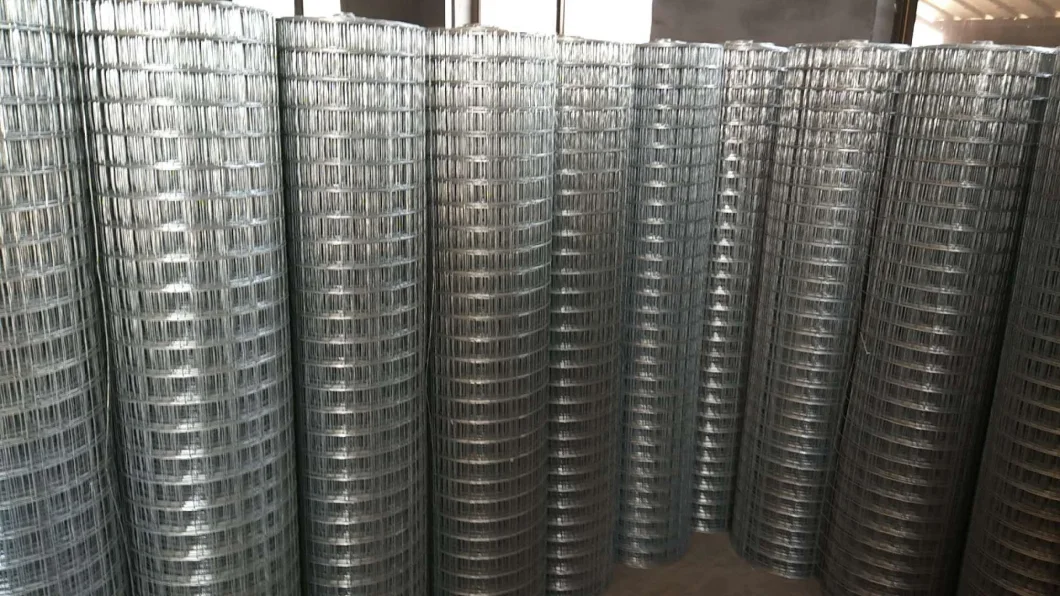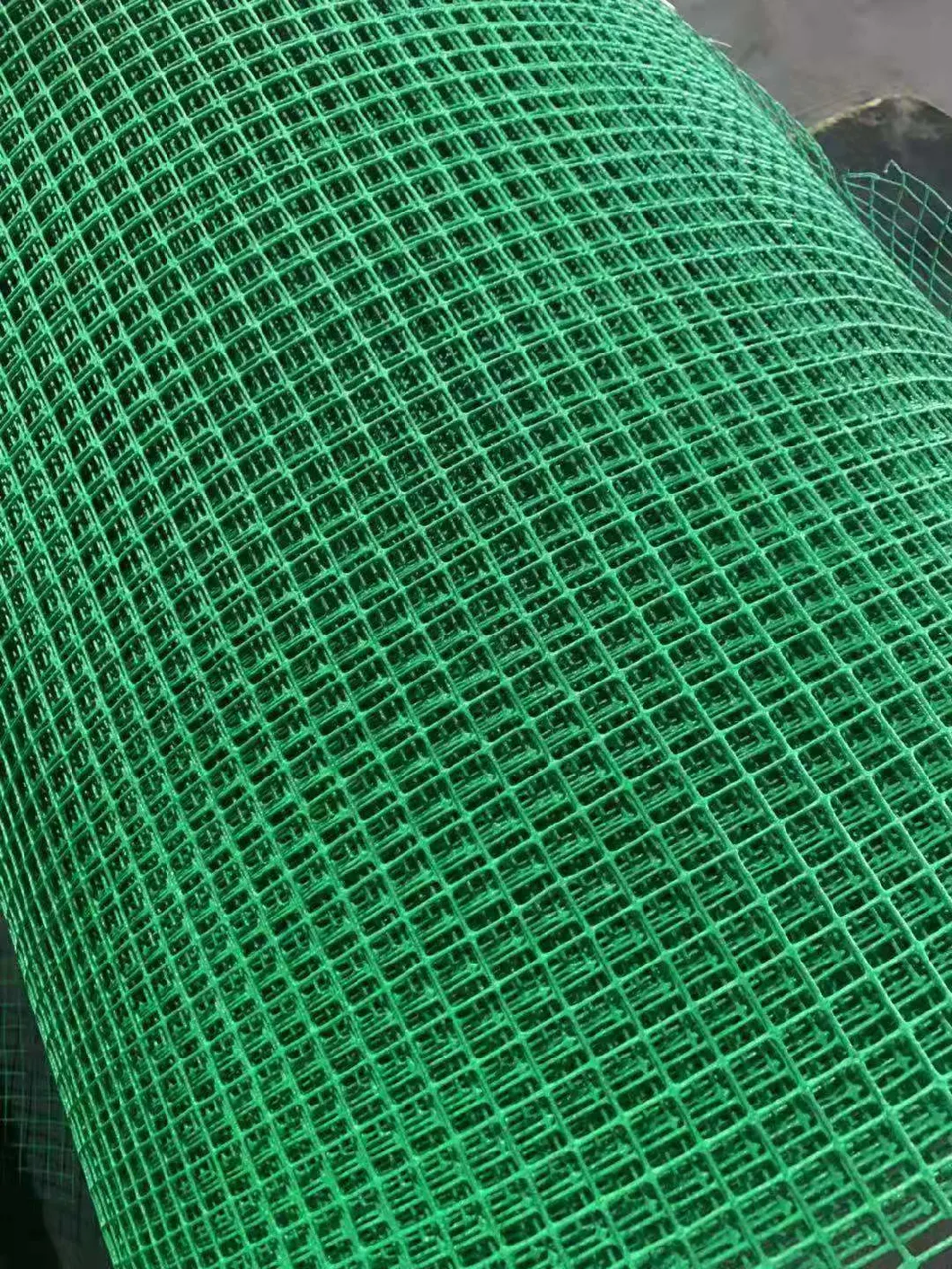 Welded wire mesh s
pecial specification:
50x150mm 3mm wire diameter x2mx25m length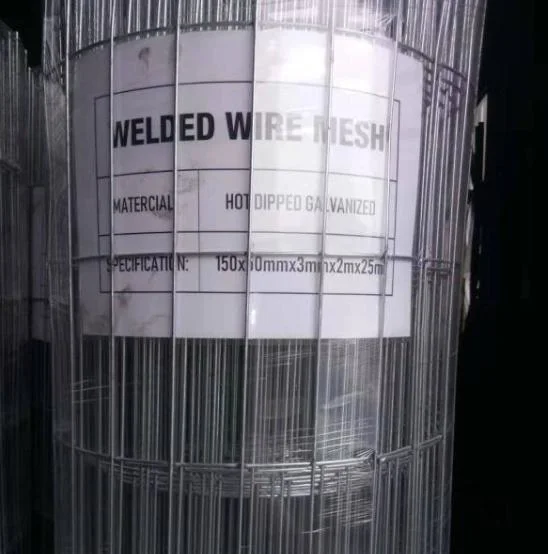 Welded wire mesh form showing
Galvanized Welded Wire Mesh:

Opening

Wire Diameter

In inch

In mm

In mm

2" x 3"

50mm x 75mm

2.0mm,2.5mm,1.65mm

3" x 3"

75mm x 756mm

2.67mm,2.41mm,2.11mm,1.83mm,1.65mm

2" x 4"

50mm x 100mm

2.11mm,2.5mm

4" x 4"

100mm x 100mm

2.0mm,2.5mm

PVC Coated Welded Wire Mesh:

Opening

Wire Diameter

In inch

In mm

In Gauge

1/2" x 1/2"

12.7mm x 12.7mm

16,17,18,19,20,21

3/4" x 3/4"

19mm x 19mm

16,17,18,19,20,21

1" x 1"

25.4mm x 25.4mm

15,16,17,18,19,20

Technical Note:




1.Standard roll length: 30m;width: 0.5m to 2.1m




2.Special sizes available at request




3.Packing: in waterproof paper or absorbent plastic in rolls. or other special request will be available.
Welded wire mesh Packing:

Waterproof+plastic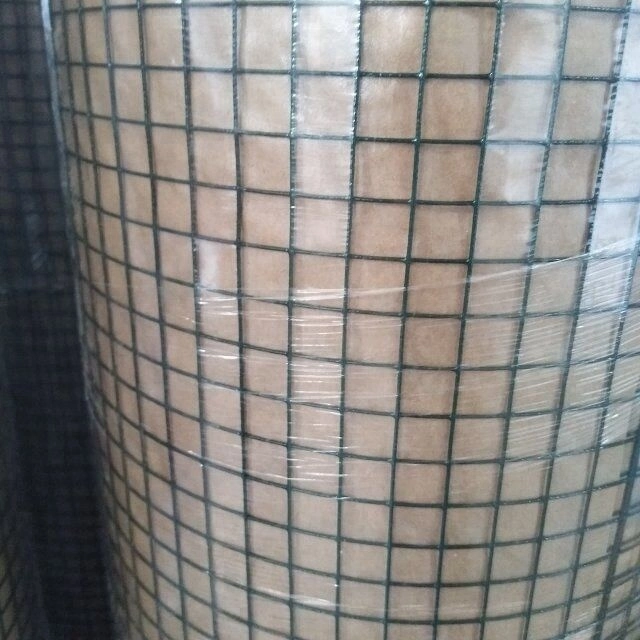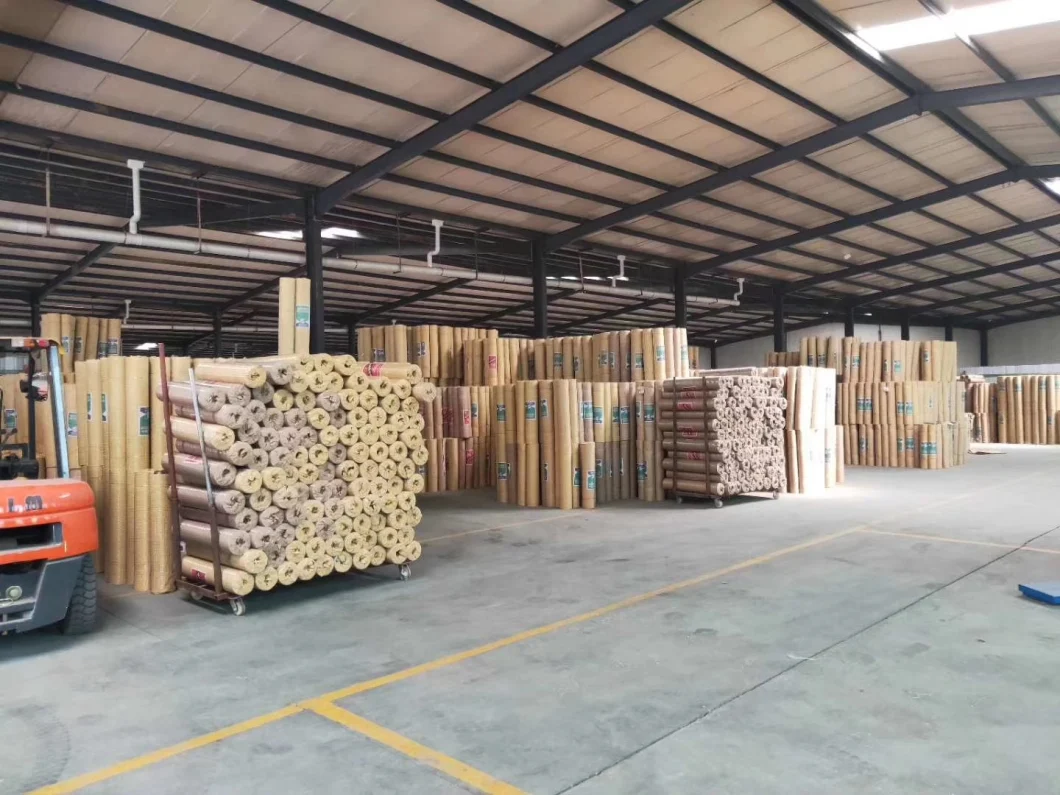 Welded wire mesh Loading: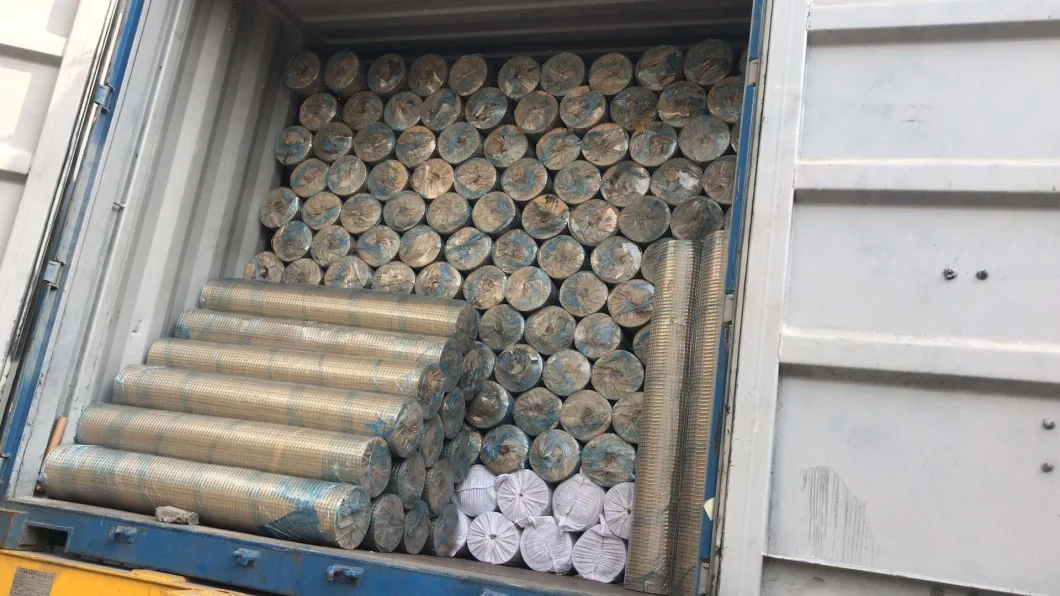 1x20ft container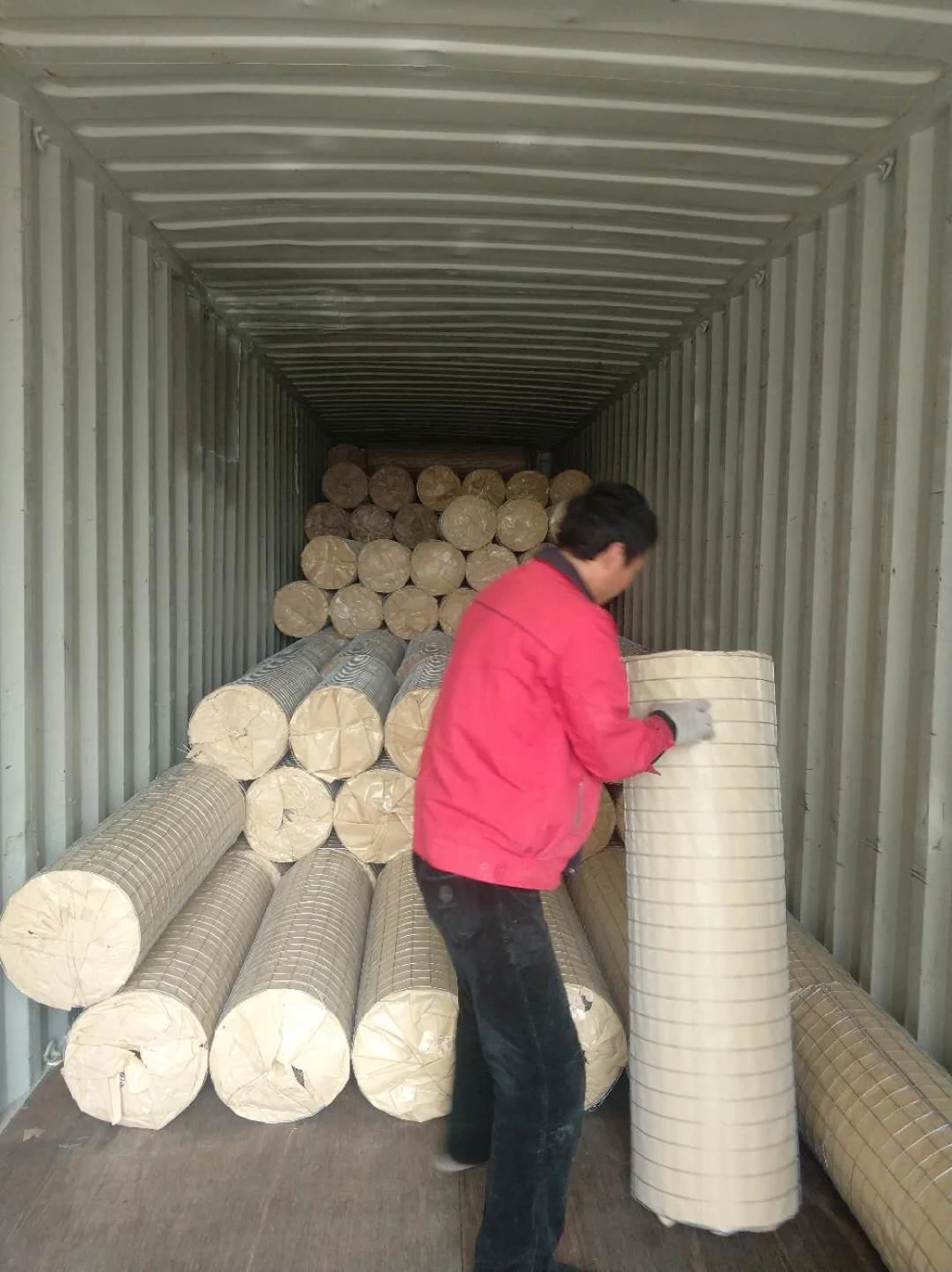 1x40ft HQ container Loading

Our Company Introduction:
Hebei Ruihao Metal Products Co., Ltd established in 1998, It is a professional manufacturer and always put the technological innovation in an import position of the entire production and management work. We are located in Anping county, Hebei province. To improve product quality, enhance research and development capabilities is our business developement direction.
Ruihao company is specialized in welded wire mesh, Diamond wire mesh and pvc coated wire, which applications are applied in many fields. But the common is separately used for fence, windows and binding wire.
Dedicated to strict quality control and thoughtful customer service, our experienced staff members are always available to discuss your requirements and ensure full customer satisfaction. In recent years, our company has introduced a series of advanced equipment and expanding new machines.
Our company attend kinds of oversea exhibitions every year, so Selling well all over the world and now our main markets from Middle-East, Europeans, North America and Southeast Asia.
Over the years, with our advanced technology, excellent quality, quality of service, we establish many solid supplier relationships with many customers in the world.
So if you have in demand about our products, please do not hesitate to contact us...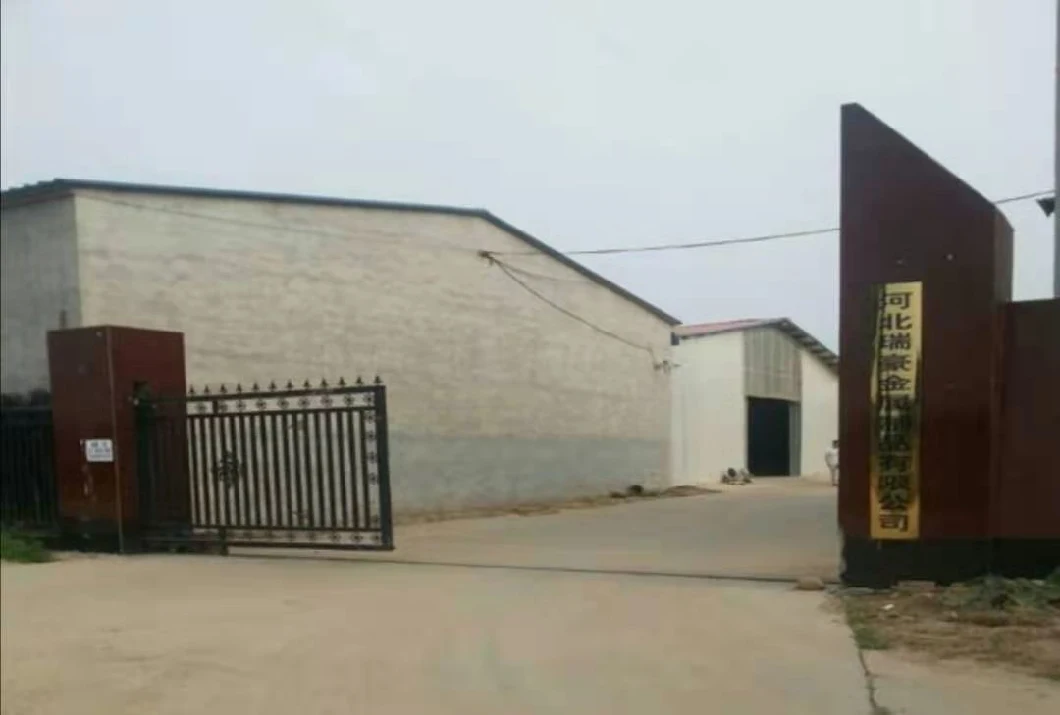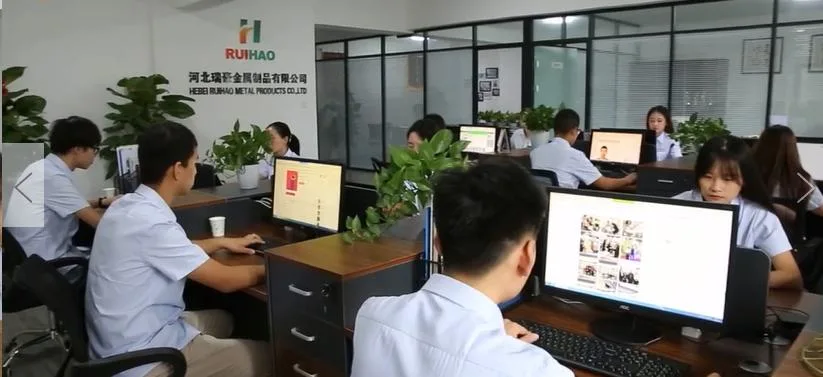 Go abroad for Exhibitions

We have developed Middle-East Market, like Dubai, Bahrain, Oman, Kuwait, Yemen, Iraq, Qatar, Saudi Arabia...
And atteding Dubai Big5 Exhibitions every year, during Exhibitions, we also visited our customers stores and warehouse.

Second Market was developed is South-East, like Phillipines, Vietnam, Indonesia, Singapore...

Third market is Europe, like Russia, Romania, Italy, France, Poland, Spain...