PVC coated welded fecing

1 Material: high quality low carbon steel wire

2Processing: weaving and welding,using low carbon steel wires ,fixed by the linking accessories ot the post.
3Post available: 50x70mm,70x100mm peach shape post,1.2mm thickness, pvc spraying to green, red, yellow, blue, etc
4Finish treatment: electric galvanized, hot-dipped galvanized, PVC coated
5Characteristics: high stength,good steel nature capacity,wonderful shape,wide vision,easy to install, feel comfortable and bright.
6Usage: fencing for road, railway, airport, residence district, seaport, garden, feeding and husbandry.

7Packaging Detail:
a.>it has soft sponge at the botom of the pallet to avoid the botom fence panel to be damaged by metal pallet.
b.>it has 4 metal corners to keep the pallet be more strong.

c.>it has metal plate under the plastic bandage to avoid the bandage to presure the fence panel.

d.>it has wood plate on the top of pallet to keep the above pallet to de destroyed by the pallet.

e.>the post is covered with plasti cap then packed with plastic flim. Clips packed by set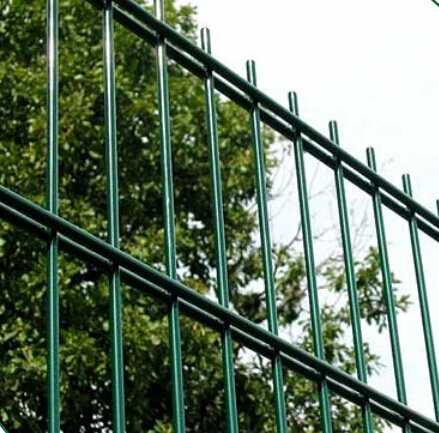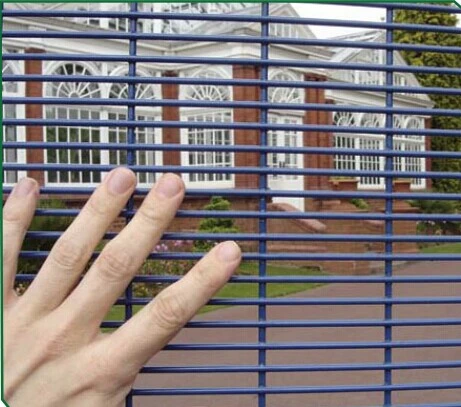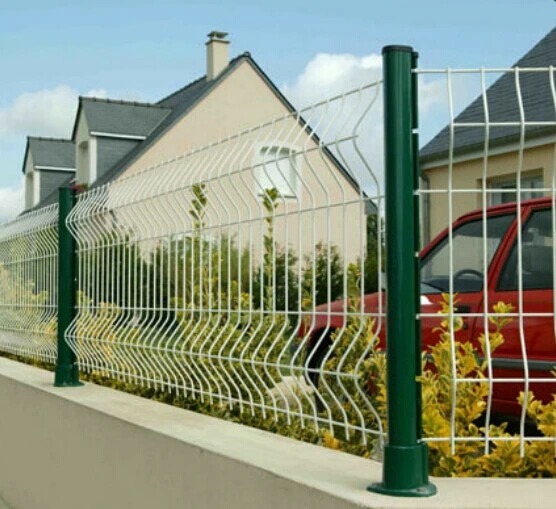 Fence panel specification

Panel size (height x length)

Wire dia

Mesh size

Surface treatment

Folds ( or no folds as your request)

1.03m

3mm-6mm

50x75mm
50x100mm
50x150mm
50x200mm
75x100mm
55x200mm
60x150mm
Or as your request

Electro GI+PVC coated Electro GI+PVC painting(Spraying) hot-dipped GI only Hot-dipped GI +PVC coated or painting
2

1.23m

2

1.5m

2 or 3

1.53m

2 or 3

1.7m

3

1.73m

3

1.8m

3 or 4

1.93m

3 or 4

2.0m

4

2.03m

4

2.4m

4