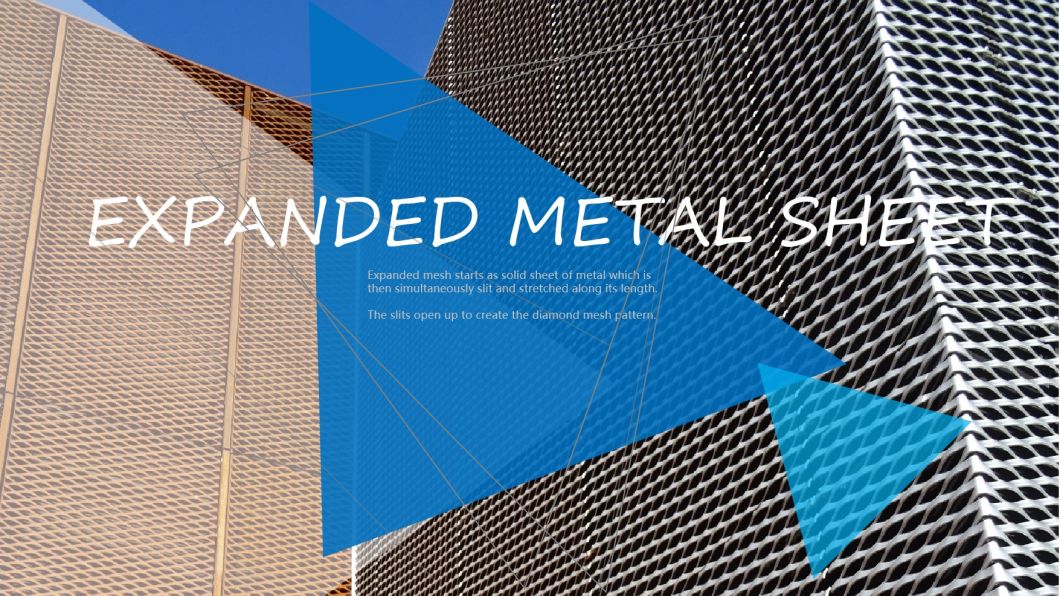 Specification
| | |
| --- | --- |
| item | value |
| Place of Origin | China |
| Material: | mild steel, pregalvanised or stainless steel AISI 304-316-310-430, titanium, nickel, aluminium, corten or any other ductile material. |
| Name: | Expanded Mesh |
| Application | screening, ventilation, security enclosures, machine guards, ramps, catwalks, walkways, platforms, cabinet inserts, and more. |
| Model Number | Wy-051 |
| Brand Name | Weiyue |
| Processing Service | Bending, WELDING, Decoiling, Cutting, PUNCHING, shearing |
| Hole shape | Flattened, Standard (Raised), Grating, Catwalk Grating, |
| PERCENT OPEN AREA | Choose the percentage of open area desired in the Expanded Metal sheet |
| Thickness | Up to 14.0mm |
| Width | 0.5m-3.4m |
| Length | Customers' Requirement |
| Diameter | 0.3mm-8.0mm |
| Surface | power coating |
| Use | floors, corridors, stairstep, fences of plants, ships, mining stations |
| Feature | Light weight, robust and fire resistant |
| Keyword: | aluminium screen panel |
Product Details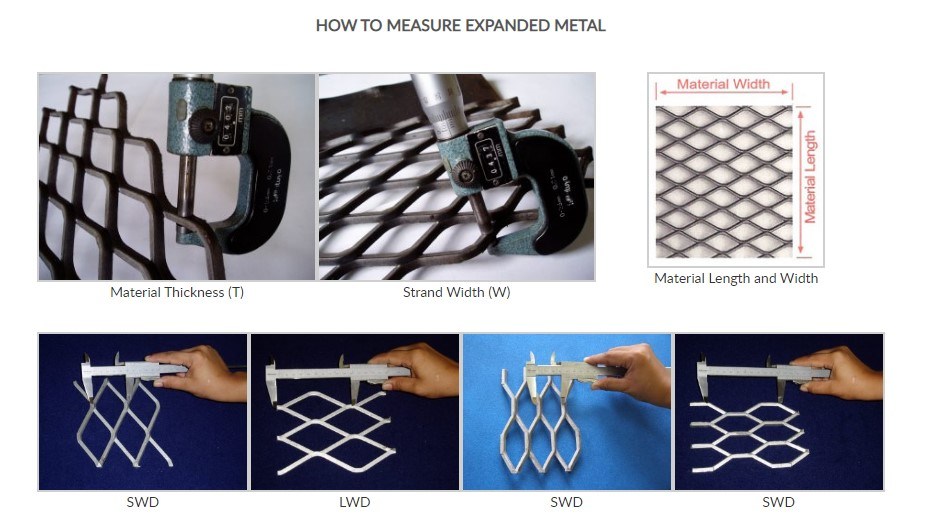 Lwm:
3.0mm-300mm
Swm:
2.0mm-120mm
Strand Thickness:
Up to 14.0mm
Strand Width:
0.3mm-8.0mm
Width:
0.5m-3.4m
Sheet size is according to client's requirementLength:According to Your Requirement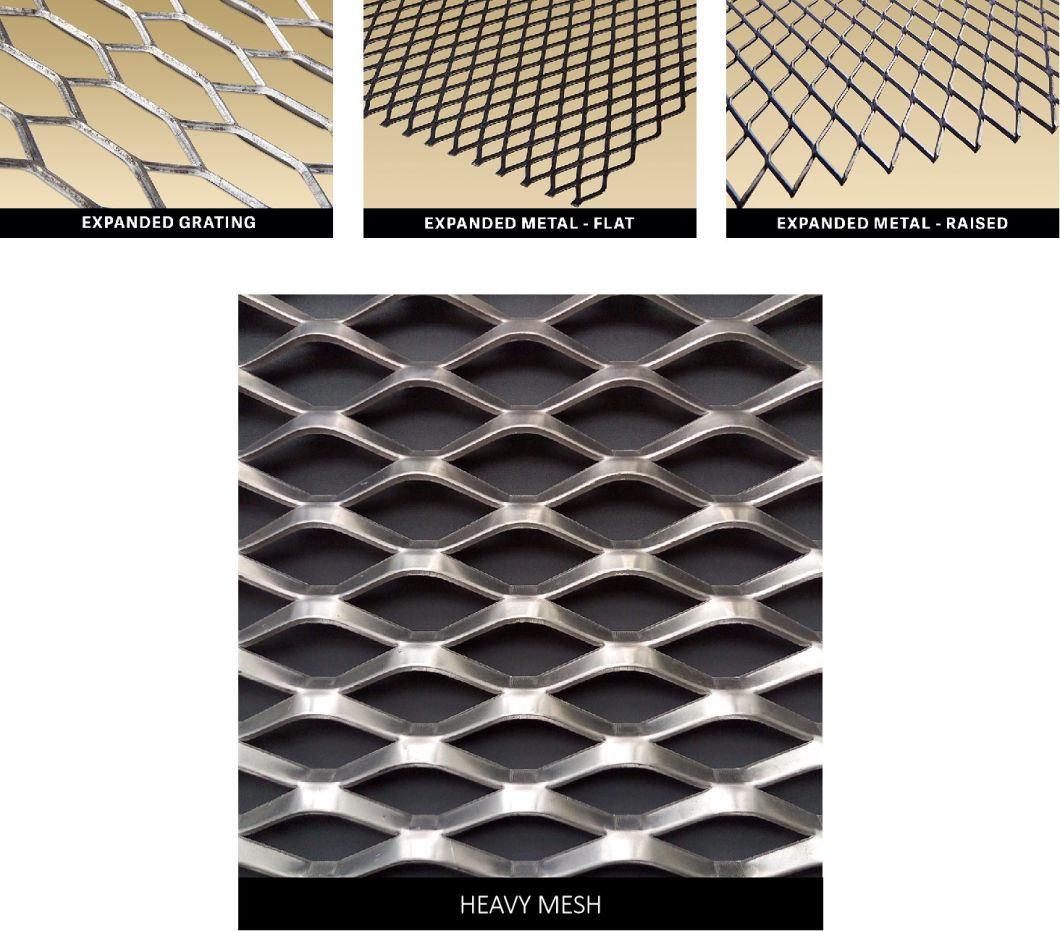 Weiyue can be subjected to different sorts of transformation, as follows:
* shearing
* deep drawing
* surface treatments
* heat treatments
* calendering
* washing
* cutting
* crimping
* multi-material injection molding
Whatever is the process, type of expanded metal mesh or field of application, we guarantee the
highest quality.
If you cannot find what you are looking for, we are at your disposal to work with you to develop
custom products
that best fit your requirements and match your application. Contact us for personalized advice.
Product Process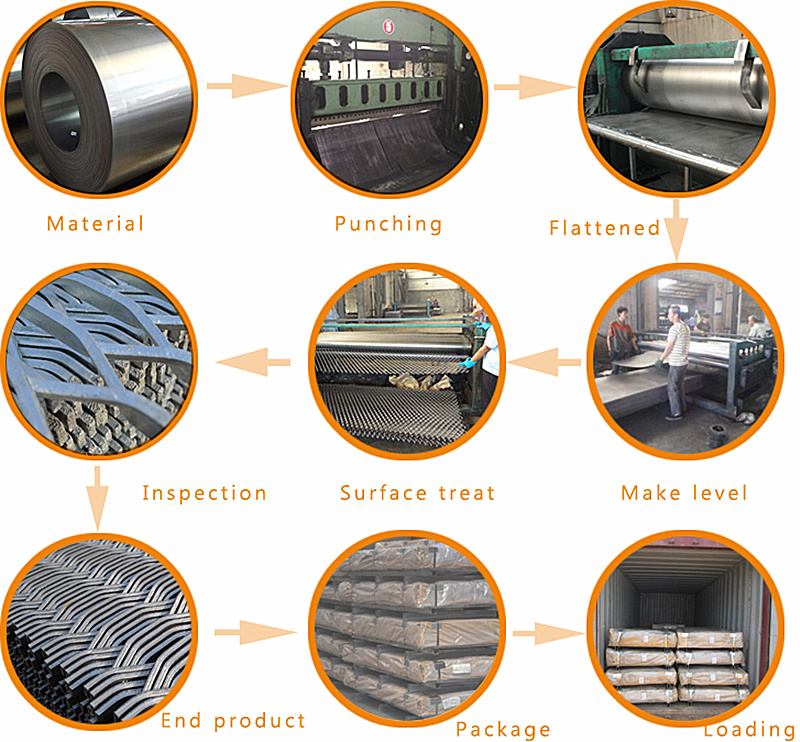 Product Application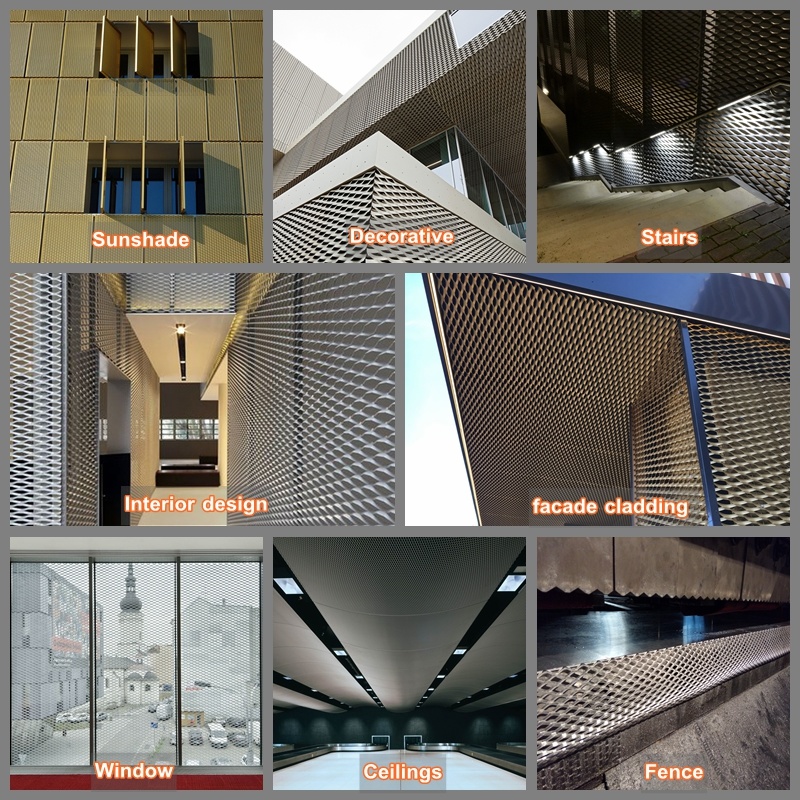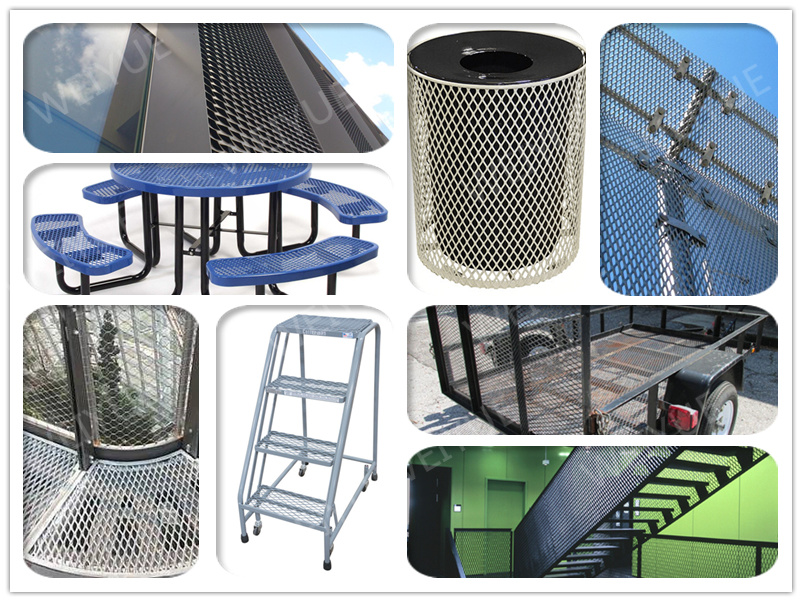 Packing

Company Profile



Contact me for more detail.